Tracy's Dog Dragon Bone Strap On Dildo with Dual Motors
Pleasure-seekers, feast your eyes upon this lavish double-ended strapless strap-on dildo! A truly innovative pleasure product that stimulates both parties.
By inserting one end and using your PC muscles to keep it in place, you can thrust the other end into your partner, transporting them into euphoric jubilation. 

There's nothing quite as seductive as two sexually-charged individuals experiencing paradise.

10 vibration modes
USB rechargeable
Ergonomically shaped
Large side 6.1"/ 15.5cm
Small side 4.3"/ 11cm
H - 7.4"/ 19cm
Frequently Asked Questions
Please check to see if your question is answered here before contacting us with your query.
How much is delivery and how does it take?
Please take a look at our shipping policy
Is the packaging discreet?
Yes, we totally understand the importance of discretion, therefore all of our packaging is 100% discreet
Where are you based? 
We are based in the UK and ship product all over the world.
What will show on my bank statement?
'YPT LTD' will show on your statement
Are the reviews on this site real?
We pride ourselves on honesty and transparency therefore yes, all of the reviews that you see on the site are 100% genuine. 
Is there a warranty?
Yes! we provide a minimum 12m warranty on all products. In order to make a claim under the warranty, we will need the lot number from the original packaging so please be sure to keep hold of the box / packaging.
If this page doesn't answer your query, please email help@yourpleasuretoys.com. 
If you query is urgent, please call, text or WhatsApp us on +44 7549 943 124
Customer Reviews
Write a Review
Ask a Question
04/21/2021
Anonymous

United Kingdom
I recommend this product
Sound the trumpets, I have ascended!!!
This is my absolute favourite Tracy's Dog toy thus far. I've only used it solo, but it's absolutely unbelievable. The combination of consistent, rhythmic thrusting inside and the vibrating tip to stroke over and stimulate your outer nub and lips is absolutely heavenly. It is overall easy to charge as long as you prop the toy against something solid so the magnetic connecting points doesn't get dislodged.
02/16/2021
Leah

United Kingdom
I recommend this product
Best prize I have ever won
I won a Dragon Bone through a YPT competition and all I can say is WOW. I'm not sure how you would use this with a partner but I had a great time on my own ;-) Although I had to bend the smaller part the other way for comfort, I have never experienced anything like it! Don't hesitate - Just buy it, you won't regret it!
01/11/2021
Anonymous

United Kingdom
I recommend this product
OMG!! DP at its best!
I bought this double-ended toy as I like double *********** and boy it did not disappoint! It was quite tricky but once everything was in place I had the most intense ****** ever! Dont hesitate, this is bloody amazing! The only reason I gave it 4 stars is because it takes a little longer than the rest of my toys to charge but it was well worth the wait!
01/08/2021
Helen

United Kingdom
I recommend this product
Great toy
LOVE LOVE LOVE this! Tried this as an alternative to wearing a harness and it has been an absolute game-changer, this is now our go-to toy. Comfortable to use, flexible, and plenty of vibration modes to chose from. No more uncomfortable harnesses!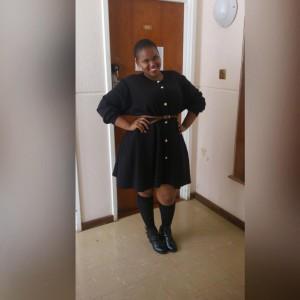 WG
11/26/2020
Wongwa G.

Ireland
I recommend this product
Best decision I ever made!
I came across this company through a *** content creator on social media. I went to check it out and I ended up ordering the dog dragon bone double ended *****. I was on my period when it arrived so I had to wait a few days before finally trying it out. The day finally came and boy am I happy with my purchase. The ***** has a vibrating mode and 'thrusting' mode. Each of these modes have 10 frequency variations you can choose from. The second motor sits nicely on the **** and the handle is flexible so it can be adjusted to a position that's comfortable for you. Overall, 10/10 highly recommend.
09/11/2020
Anonymous

United Kingdom
I recommend this product
Great toy
This toy really does know how to hit the spot. Although it doesn't have long enough running time. Would be good if there was a **** sucker added to it. Overall I'd give this toy 9/10. Had me ******* in seconds. Had the odd squirt too. Highly recommend for solo or with a partner. I wanted to go again with it. But needed charged. I also like the fact it's magnetic for charging too. Would definitely buy this again if need be.